Sharon Ferina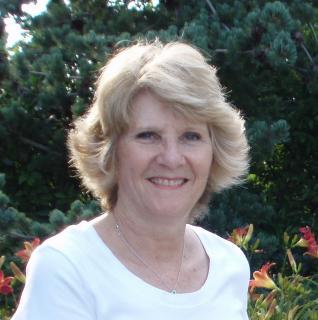 Sharon Ferina is originally from Long Island, NY. She earned an associates degree in the Arts and Sciences from Suffolk Community College, Selden NY. Returning to pursue her bachelor's degree, she took a course in watercolor. She was so enamored of the medium that she decided to pursue painting full time. The Art League of Long Island further provided the opportunity to study under successful local artists.
Leaving the travel industry she relocated to Jensen Beach, Florida in 2002. She has traveled extensively and her work reflects the flavor of various landscapes and lifestyles of France and Italy as well as the Napa Valley, the Oregon Coast, scenic Washington State and of course, beautiful Florida. Sharon has a love of birds and flowers that is often reflected in her paintings. Her scenes from the Treasure Coast capture the beauty of the wildlife, beaches and preserves.
Sharon is currently second Vice-President and program chair for the Art Associates of Martin County. She is also a member of the Arts Council of Stuart and Martin County and a member of the Jensen Beach Art League.
Sharon is teaching watercolor classes for the Council on Ageing at Frances Langford Park in Rio. Another class meets at the Eagle Marsh Golf Clubhouse every Tuesday throughout the year.
Artwork by Sharon has been displayed at the Elliott Museum, the Backus Gallery and the Cultural Courthouse. It is also on display on 'Second Sundays' at the Indian Riverside Park outdoor Art Sale. Sharon also has a studio and gallery at her home in Jensen Beach.
A small selection of Sharon's work
To Purchase, or for information please email : ZAFKA