Men Breasts and Brushes

Whats happening?
It is Breast month, and here at Zafka Studios we are busy making a new supply of porcelain breasts. After we make them, men volunteer to decorate them with underglaze. The breasts are then fired, glazed and refired. December 8, 2011 we will be holding a silent auction to sell the breasts. All the proceeds will be going to Pink Tie Friends.

100 % of the money is spent on local patients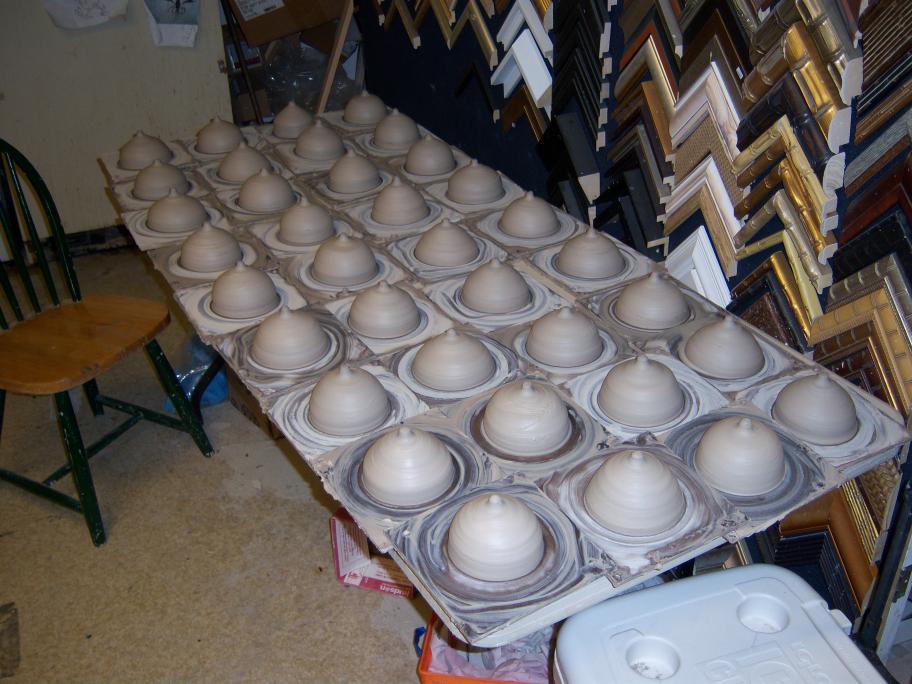 A new batch of breasts
How you can help
From Now through November 12, 2011 just stop in the studio and paint a breast. We supply the breasts and underglazes. We will fire them and have them ready for the "Grand Revealing". Tell your friends. Come December 8, let them know they can buy your one of a kind artwork, or the works of local artists or celebrities all in the most pleasing of form factors. 2010 Breasts - Ready for Auction
Pictures from the 2009 and 2008 events.

A little bit about Project Pink and the start of "Men Breasts and Brushes"
A few pictures from the 2008 event
Images from 2007 painting
Please E-mail
JHK